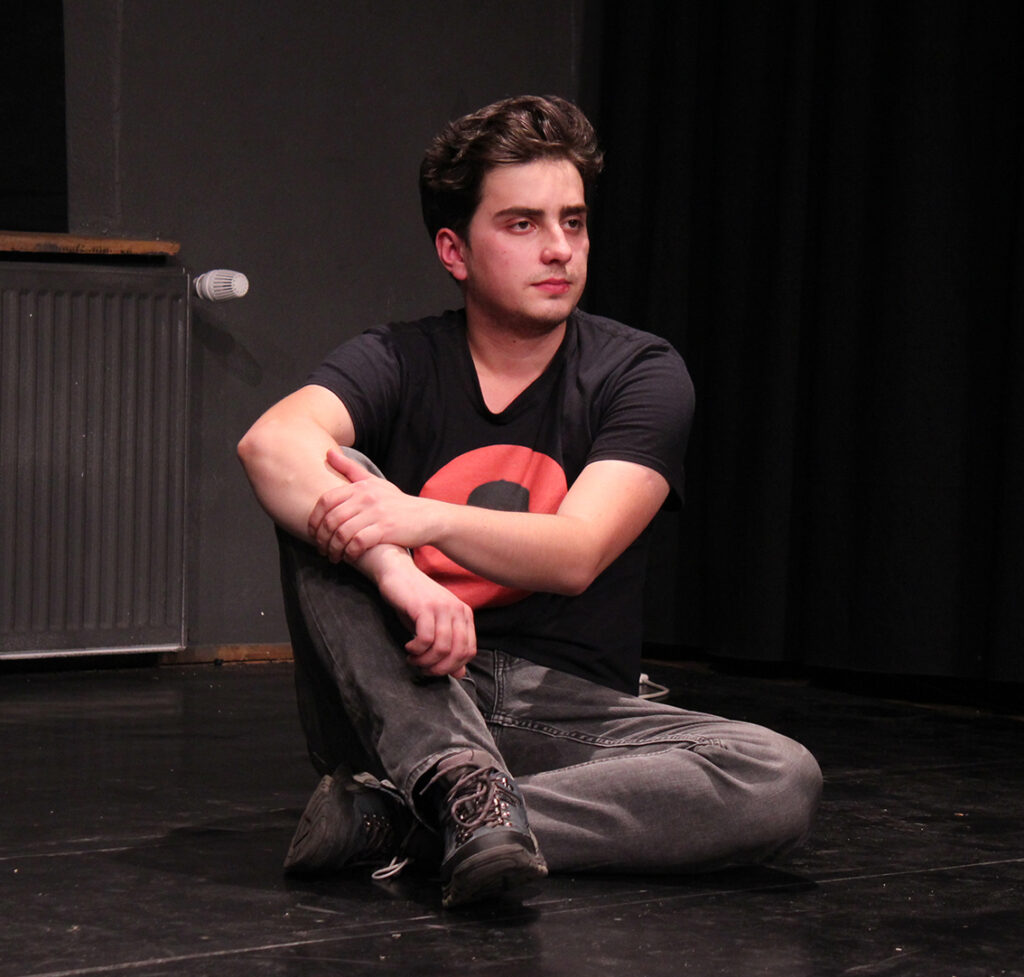 TONI NICA was born in the year Damon Hill became Formula 1 World Champion (a.k.a. 1996), he is a University of Oradea graduate in Management and he is currently studying theatre directing at the University of Arts in Târgu Mureș.
Between 2014 and 2018 he was a volunteer at Regina Maria Theatre in Oradea.
In July 2015 he won third place at the 60 Seconds Challenge contest organized by Oradea Film Festival with a short-film called A tale from Vaslui, directed în collaboration with Răzvan Micorici.
Between 2016 and 2019 he attended several improvisation theatre workshops (coordinated by Alin Stanciu, Eugen Neag and Mihaela Sîrbu respectively) and an acting workshop coordinated by Ciprian Ciuciu and Anda Tămășanu (highlight: Juror 1 in 12 angry men after Reginald Rose, directed by Ciprian Ciuciu). During this period of time he also directed 2 shows, one of which – The Lesson (Another brick in the wall) – was based on Eugène Ionesco's play and Pink Floyd's music.
For 2 years and a bit (2017-2019) he was a do-it-all-kind-of-guy at Studio Act, an independent theatre from Oradea: light, sound and subtitle operator, director's assistant, painter etc.
He has been a member of the 3g HUB collective since October 2019.