DRAGOS FLOREA (n. 1995) is an actor and a University of Arts Târgu Mureș graduate in Art of Acting. Since 2019, he is a part of 3G HUB Association's group of actors.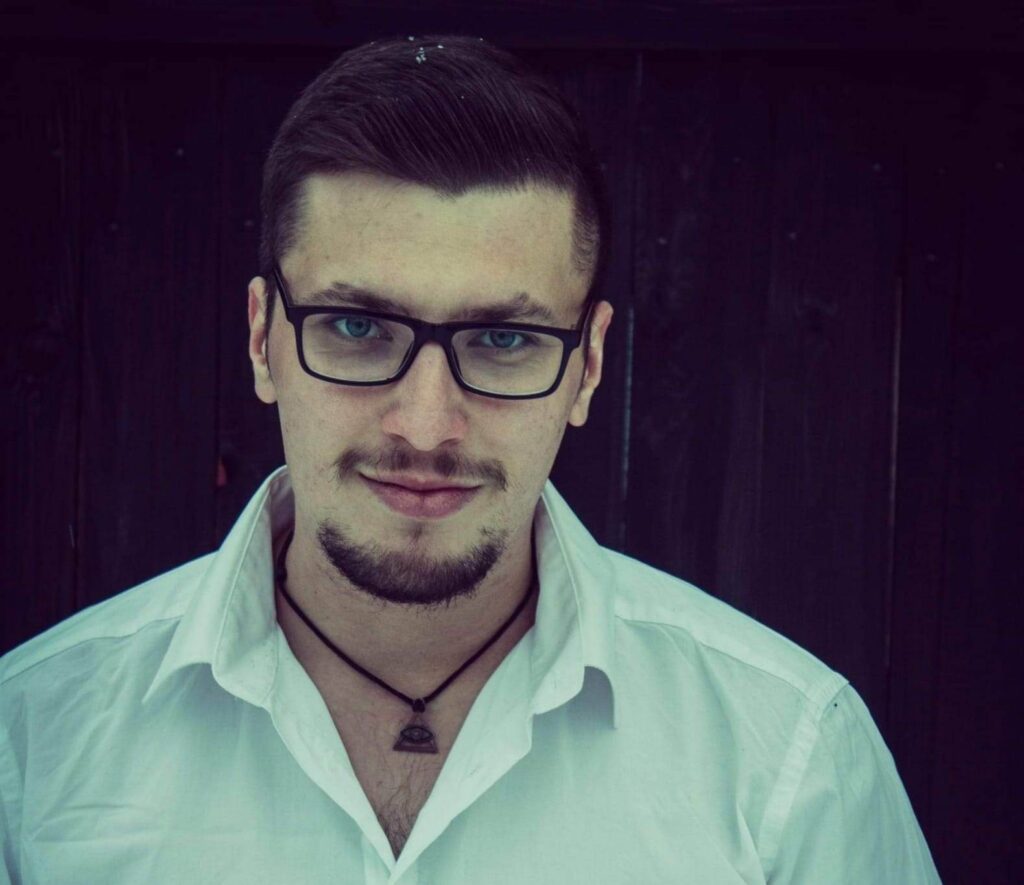 In 2017, he graduates the Bachelor studies in Art of Acting, under the coordination of two professors, Monica Ristea and Elena Purea. His student years offer him the opportunity to undertake all main theatrical styles, from Shakespeare to Cehov, from the nonverbal exercises to contemporary texts. In his third year, he gets the opportunity to play the character Jason from Mede/Ea or About Domestic Happiness, a text by Roxana Marian. Also, in 2017 he goes with this performance on a tour in Bucharest, Onești and Iasi, then he participates in the International Theatre Festival in Sibiu and in the START Festival in Arad. This performance wins the first prize. In 2018, he takes part, with the same production, in ZLOMVAZ International Student Theatre Festival in Prague as well as in International Theatre Festival in Chișinău.
In the summer of 2017 he applies to the Masters program for the Art of Acting at the University of Arts in Târgu-Mureș, following a period of time where he works for several productions with different directors: When Love is Missing (2017), directed by Ioan Ardelean, Coming of StAge (2018), directed by Radu Apostol, where he plays the character Sammie,  Expiry Date (2018), directed by Gavril Cadariu and The Sense of an Ending (2019), directed by Adi Iclenzan. These productions have been created using the devised theatre method.
In 2019 he competes in GALA HOP 2019, in the Group section, with a short performance called Vertical Road, after Kamikaze, a text by Alina Nelega.