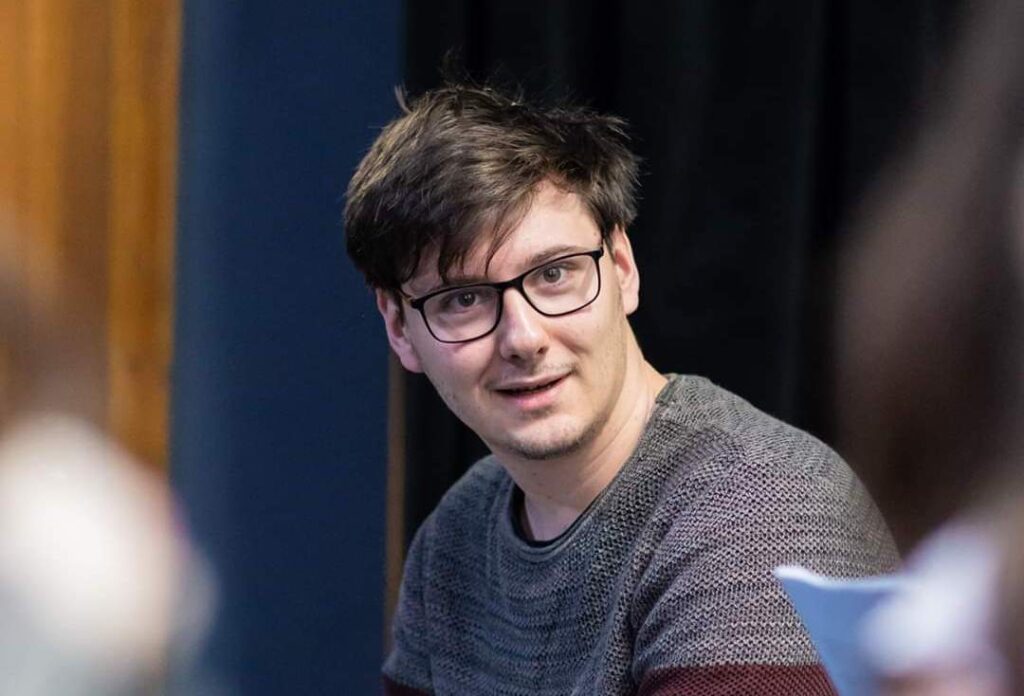 Stoenescu Dragoș-Mihai (n. 1998) is a student of the University of Arts Targu Mures. He is in his third year in Acting. Monica Ristea and Elena Purea are his professors. Since 2019 he is part of 3G HUB Association.
During his exams as a student, he had played several characters such as Iago (Othello), Astrov (Uncle Vanya), Medvedenko (The Seagull) and he recently played the character Stalin from The Sick by Antonio Alamo.
He spent most of his childhood in Spain and as a consequence, he is proficient in the Spanish Language. One of his biggest passions, other than theatre, is gastronomy. He loves all types of international cuisines. At the same time, he is the handyman of 3G HUB, and responsible with the well function of all the technical elements.