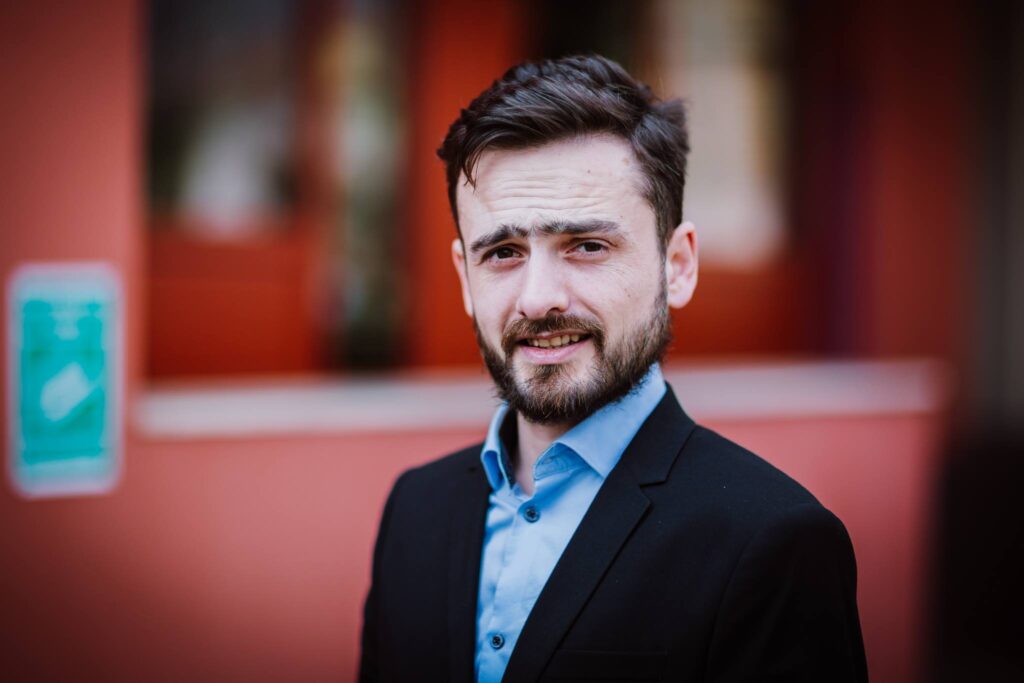 He is an actor, a director, and sometimes, he is also a DJ.  He likes to play with designing once in a while, he is in charge of PR & Marketing and sometimes, when there is no one available for doing something, he feels the need to do everything that needs to be done. He is not really used to saying "no", so you shouldn't take advantage of this too often.
He worked in independent theaters such as 74 Theater, Fix Theater and 3G Theatre, but he also performed at the National Theatre, Ariel Theatre, the theater in Târgoviște and anywhere he was offered a role.
He directed 2 shows at the 74 Theater, The Bar and Intimate, and also another four shows after that, collaborating with independent artists for various festivals: Medieval Sighișoara, Awake etc.
He is now working at the University of Arts in Târgu Mureș, which he graduated from several years ago and he wants to take the 3G name further, preserving the values and traditions of this brand.