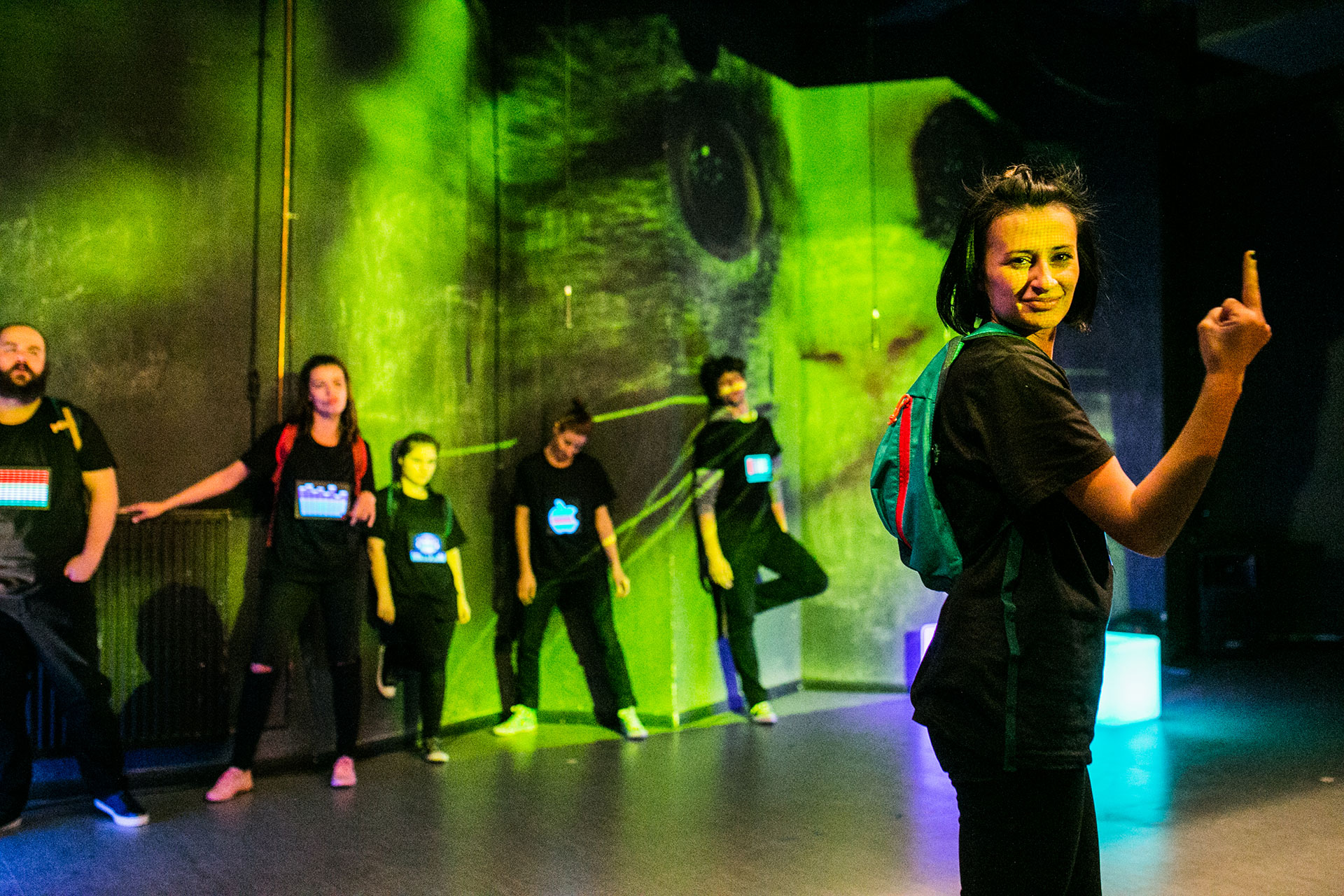 A performance about us. A performance that is relevant, explores the problems of young people in today's society and the way they relate to the reality that's around them. In the summer of 2017, 3G organized a call for short theatre plays on a specific theme that is urgent to talk about in our society. The theme of the first edition of the contest was Young people in our society, and the six plays that were elected by the jury were:
What if I was an

antelope

by Antonia Petra Binder (Brasov)




Dad always hit

the face

by Alexandra Felseghi (Cluj-Napoca)




Monday

by

Iustina Cornelia Iordache (Timisoara)




I – AlIen

by

Vero Nica (Bucuresti)




Body Crime

by

Ioana Sileanu (Constanta)




Beyond

by

Elise Wilk (Brasov)
Play by Antonia Petra Binder, Alexandra Felseghi, Iustina Cornelia Iordache, Vero Nica, Ioana Sileanu, Elise Wilk
Cast: Anca Loghin, Laura Mihalache, Luchian Pantea, Loredana Dascălu, Carmen Ghiurco, Radu Anastas
Video: JAPIAN
Direction: Ándi Gherghe and Olga Macrinici
Opening date: 13 noiembrie 2017
Length: 1h 30 min.
Language: romanian with subtitles in hungarian
Producer:  3G and National Theatre of Targu Mures