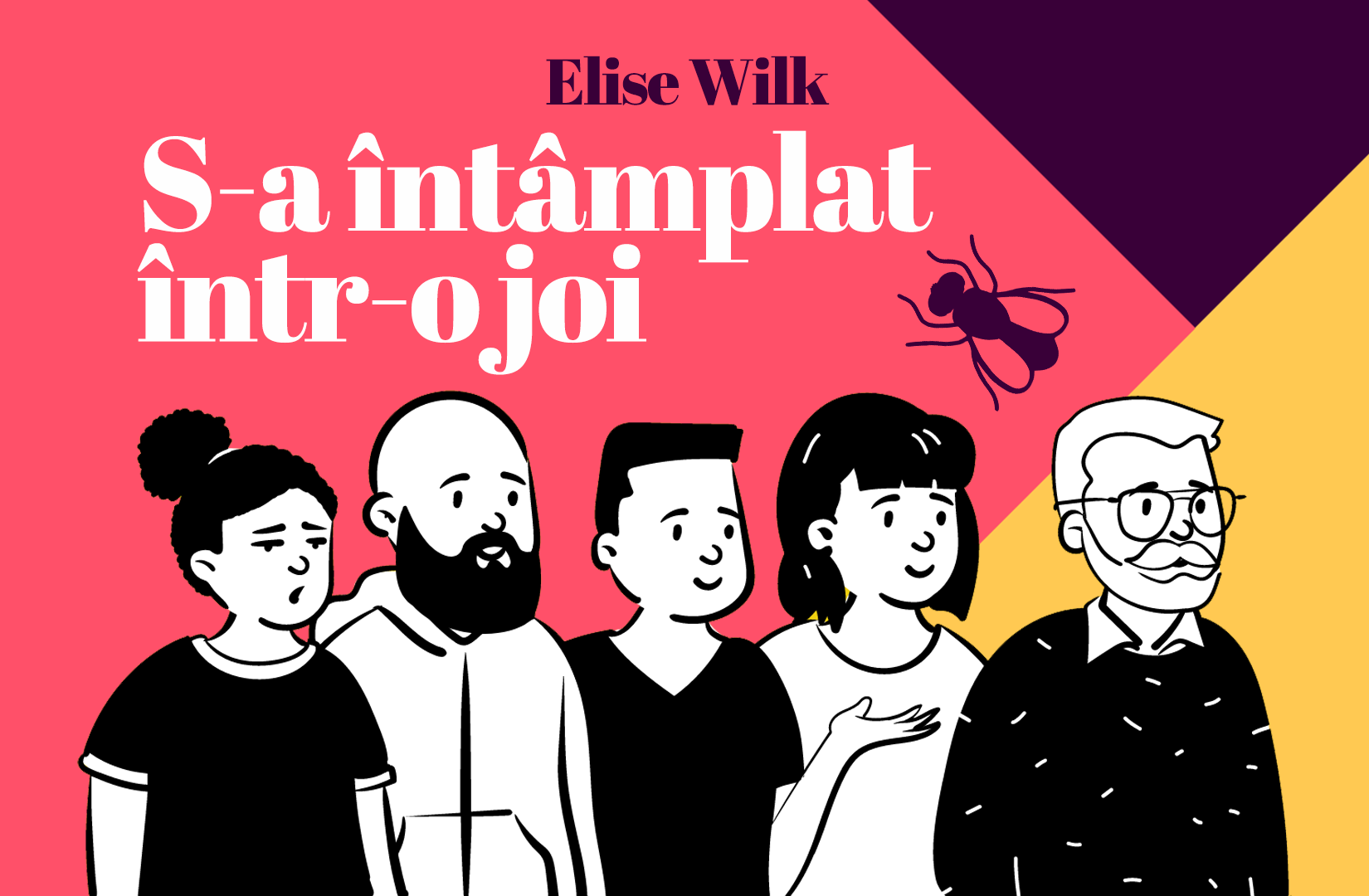 8 stories that seemingly have nothing to do with each other. The only thing in common is that it all of them happens on a Thursday. Sad and funny at the same time, all the characters talk in a way about loneliness and the need for attention from others and about that cry for help that we sometimes send and we have the impression that no one hears. What Happened on a Thursday is a story about people as they are: with their normality and strangeness, with their obsessions and unhappiness.
The audio play is performed in Romanian.
What Happened on a Thursday: The unemployed
Cristian Bojan plays a bald guy, who's be thrown out from the chewing gum factory.
"Instead of saying, you fools, that we don't need you anymore, they're embellishing you with lies that make you even angrier."
It's been days, it's been weeks … months … since he's keeping his wife in the dark.
"I have been sitting and fighting with the same thing for three months. How the hell do I explain to my wife that I don't feel like working anymore? "
What Happened on a Thursday: The student
The young woman played by Larisa Dobrin is a student, lives in the dormitory and is lucky to stay in a room with only two beds. The problem is that the other bed went to Amalia, a nice  and grounded girl.
"God, it was so boring and annoying that I wanted to take out his eyes and string them on that stupid string he hung in the room to dry his pants!"
"I don't know how the idea of roses came to my mind. I bought one every day. I grabbed a piece of paper and wrote on it: "For Amalia, the most beautiful girl," and left it in front of our room's door. "
Amalia goes through all the messes, until her colleague meets her parents.
(Foto: Horia Grigoraș)
S-a întâmplat într-o joi
Play by Elise Wilk
Actors:
Larisa Dobrin, Cristi Bojan, Toni Nica, Andreea Drăgan, Lorena Râpea, Laura Mihalache, Dragoș Stoenescu, Dragoș Florea
Sound designer: Sütő Zsolt
Director: Andi Gherghe
Parteners: Republik Production
Co-funded by Târgu Mureș City Hall.