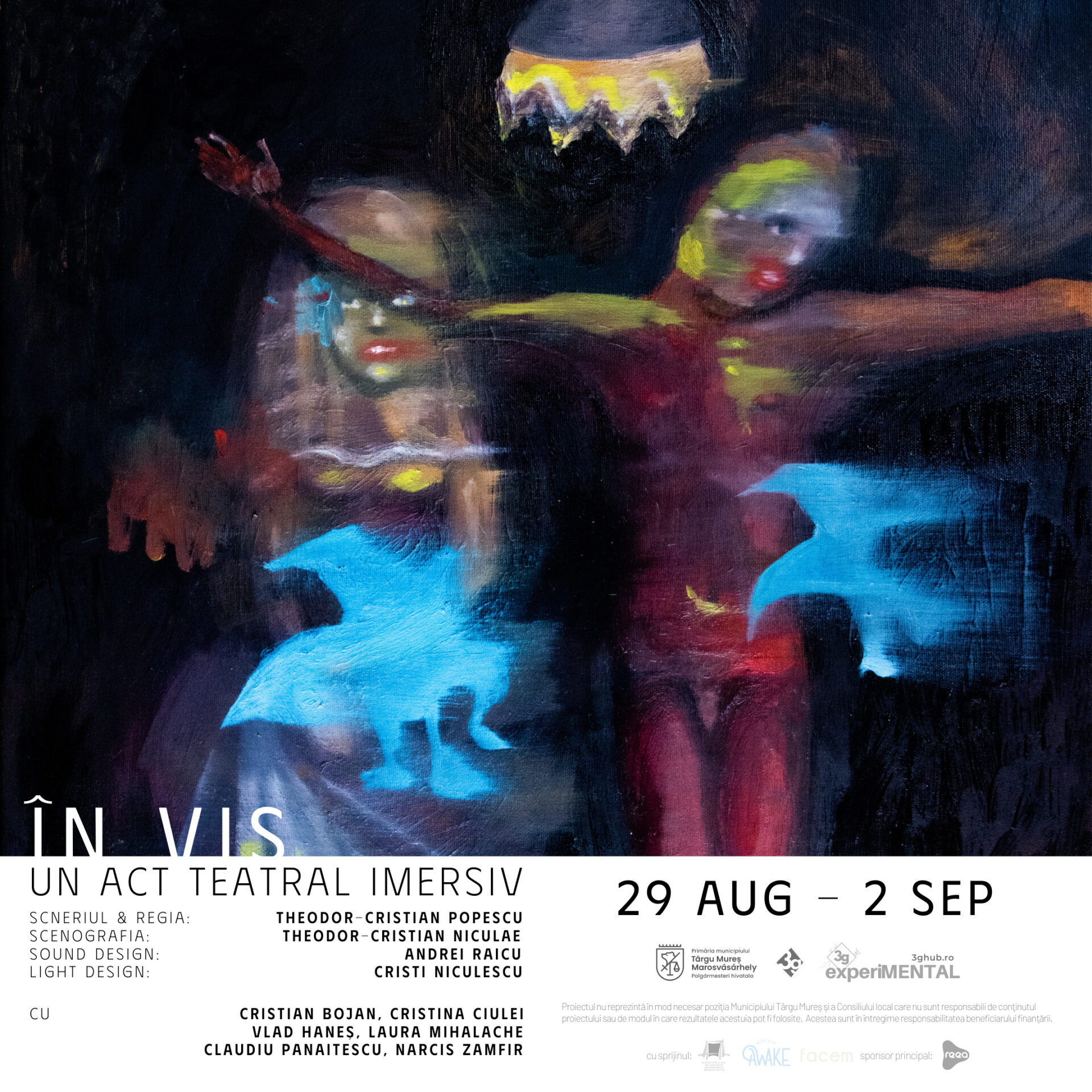 IN A DREAM (an immersive theatrical act):
A 60-minute puzzle of fragments from the creative team's dreams for a single audience member.
Enter. Close the door. Move 11 steps forward. Wait.
Five minutes into the show, throughout the duration of the performance, you can freely change places by moving wherever you want in the space. Do not interact with the characters, even if they seem to urge you to do so. Do not access the adjacent spaces (toilet, office, floor). If you leave the premises, the show ends and you will not be able to return.
You will easily understand when the dream is over and you are expected to leave the place.
***Presence is by reservation only.
Thank you.
The marathon programme can be consulted by clicking HERE
—-
IN A DREAM (an immersive theatrical act) is part of 3g experiMENTAL, a 3g HUB project, co-funded by the City Hall of Targu Mures, following the winning of the project competition for non-reimbursable funding of cultural projects for 2023.
Stay tuned for the next steps of the project! Let's strengthen culture together! 🙂
The project does not necessarily represent the position of the Municipality of Târgu Mureș and the Local Council who are not responsible for the content of the project or how its results may be used. These are entirely the responsibility of the grantee.
Writing & Directing: Theodor-Cristian Popescu
Set design: Theodor-Cristian Niculae
Sound Design: Andrei Raicu
Light Design: Cristian Niculescu